Camping always involves the lamentations of gummie bears. Stretched, melted and charred in compromising poses. Gatherd around simmering strips of bacon atop charred logs, their plight is our amusement. It appears the bears have found this to be unacceptable, the gummies have begun to organize: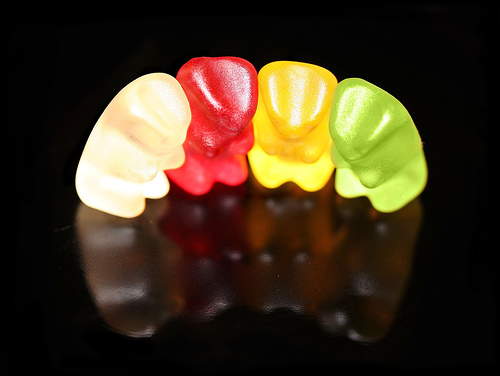 Secret Meeting
Others have grown more
Desperate
. Okay I just really like
zapxpxau
's stuff. She does good work. The fact that they lend credence to my gummie paranoia just makes for fun writing.