It's the little things that make staying in my own home so nice. A bed that doesn't jab me in the upper back with twisted springs. A shower that has a setting between "scald" and "freeze".
Not
having to sleep with creepy cherubs watching over me in the gayest hostel room in existence...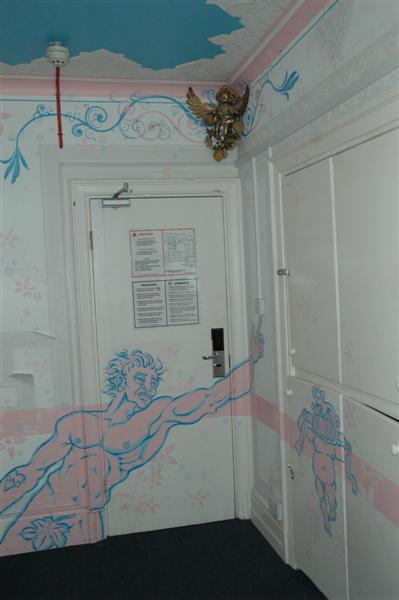 Some of the other cherubs were much much worse...